Jake's Awesome Webpage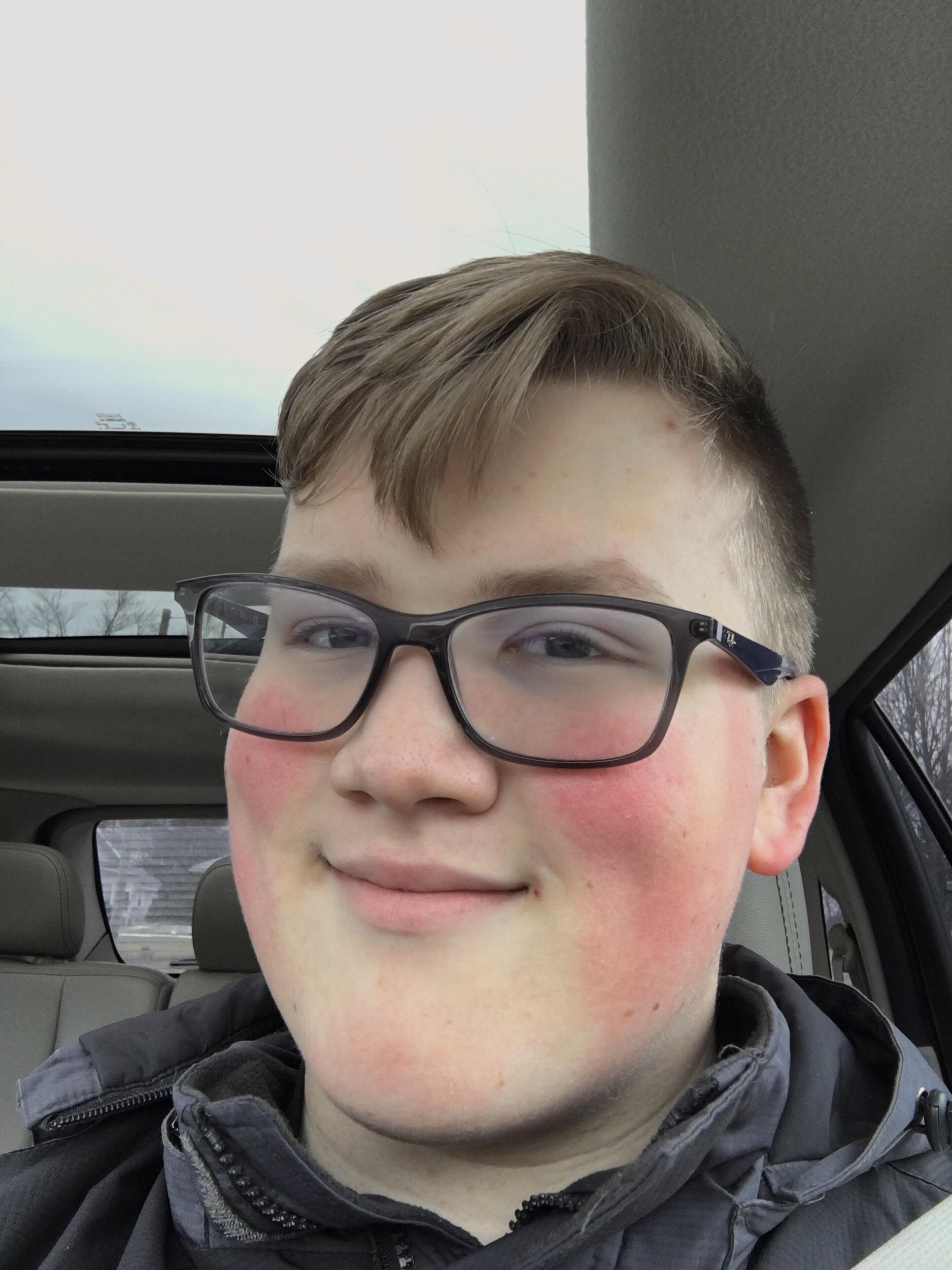 About
Jake grew up in northwestern Ohio for most of his life. He was born in Angola, IN, and then he moved to Hicksville at 3 years old. He attended Hicksville Exempted Village Schools most of his life, until this year! So far, he loves Four County and thinks it's the best decision he's ever made.
Jake has loved video games ever since he was four years old. He grew up with the Wii, playing a lot of New Super Mario Bros. Wii, Donkey Kong Country Returns, and Toy Story 3. Since then, Jake has grown his love for video games by starting to collect old games dating all the way back to the late 70s with the Atari 2600. He has a collection of about 100 retro games across a span of five systems, and it'll keep growing!
Family
Me
Joshua, my brother
My mom, Teresa
My dad, Steve
Hobbies
He likes to cook, bake, play video games, collect retro video games, do musical theatre, paint, and make YouTube videos for his YouTube channel!
theatre
Ever since first grade, Jake has been interested in acting. In first grade, he was in a nativity play for his church as an ox. Through learning acting techniques from that one play, Jake was fascinated with making home movies on an old video camera. Those tapes (which are probably buried in storage somewhere) sparked Jake to get more into acting.
Throughout the years, Jake has been in numerous school productions at Hicksville. His first experience with school theatre was in fourth grade with a double feature production of "Cinderella/Sleeping Beauty", just as ensemble. He loved it so much that he decided he wanted to do more and more musical theatre. The year after, he was in "Shrek Jr." taking on multiple minor roles. He was initially a guard and a knight, but after somebody quit the show, he took on the role of a bishop. Jake kept moving up on the theatre food chain, because the next year during "Aristocats/101 Dalmatians", not only did he get a minor part in "Aristocats", Lafayette the dog, he got a major part as Roger in "101 Dalmatians". He sung his first ever solo while he was Roger, and he loved it. There was no musical in seventh grade, but it quickly returned in eighth grade with "Elf". Jake then played Walter Hobbs, Buddy the Elf's dad. That had to have been his biggest role ever to play, until freshman year with "Little Shop of Horrors". He was the voice of the plant, Audrey II... well, almost. Due to the COVID-19 pandemic, we had to cancel the show that year. It really hit hard, because we were two weeks to show week before we shut down. We were getting ready to put things in full swing. We even did our "Meet the Casts"! Having lost significant funds from "Little Shop", we could barely do a show the next year. Luckily, we found a show perfect for that year with a small cast and very few props: "Godspell". For the small cast and semi-sparse props, we did an absolutely phenomenal job. That's not me being egotistical and overconfident, I seriously heard nothing but good things after we did "Godspell". This year, we plan to do the classic "Annie". I'm really excited for it. Once auditions come around, I am going for either Rooster or FDR. I'm leaning more towards Rooster, mainly because of his song "Easy Street".
Collecting
Jake likes to collect. His collecting first started with a box full of things from nature (rocks, leaves, sticks, cicada shells, etc.), and has evolved into other things, like video games from "back in the day", so to speak.
His first experience with retro games was with a Game Boy Color and Pokemon Blue. From then on, the collection of Game Boy games grew. Then, he got an Atari 2600, then an NES, then a GameCube, then a SNES. The collection will continue to grow, I know it. For as long as he has a wishlist (which continues to grow), the collection itself will grow.
Jake has also started a small, but growing vinyl record collection. So far, he has four 45 RPM records, those being "Dancing Queen"/"That's Me" from ABBA, "Sh-Boom"/"Earth Angel" from The Crew Cuts, "September"/"Love's Holiday" from Earth, Wind, and Fire, and "Take Me Home, Country Roads"/"Poems, Prayers, and Promises" from John Denver.
Socials
While not very active on social media, Jake still has accounts for things
Steam: JaketendoYT
YouTube: Jaketendo
Nintendo Switch Friend Code: SW-7954-1635-5689
Favorites
Favorite TV Shows
"The Office"
"Home Improvement"
"Full House"
"Animaniacs (1993 and 2020)"
"Adventure Time"
"Kitchen Nightmares"
Favorite Movies
"Mrs. Doubtfire"
"Beetlejuice"
"Monty Python and the Holy Grail"
"The Princess Bride"
"Space Jam: A New Legacy"
"Elf"
"Willy's Wonderland"
"The Nightmare Before Christmas"
"Spaceballs"
"Robots"
Favorite Video Games
"Super Mario Bros. 2" (NES)
"Kirby's Adventure" (NES)
"Banjo-Kazooie" (N64)
"Terraria" (PC)
"Donkey Kong Country" (SNES)
"Sonic Adventure 2" (GameCube)
"Luigi's Mansion" (GameCube)
"Team Fortress 2" (PC)
"Minecraft" (PS3 and Mobile)
"Super Mario Maker 2" (Switch)
Copyright © Jacob Evans 2021